Class Rooms : The College has well ventilated and spacious classrooms. Click here for a bird's eye view.
Library : The college library is well stocked with the prescribed books, manuals, journals, magazines, newspapers and project reports for the use of students. A lot of new books have been added and we hope to develop it into a treasure in the years to come. We have spacious reading room, which can accommodate many students. Separate libraries have been provided to boys and girls with flexible reading time to facilitate the students.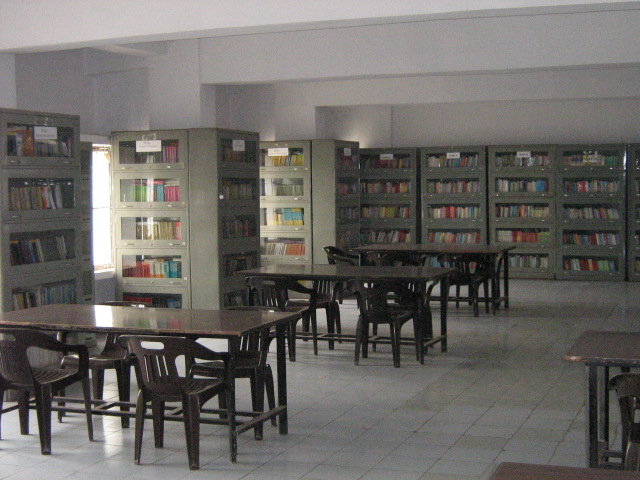 Computer Lab : The college has a full-fledged Computer Center, having latest machines of highest caliber with LAN facility. Added to this we have the latest versions of the required software. Our endeavour is to provide more scope for practical training. The college also provides Internet facility to the students.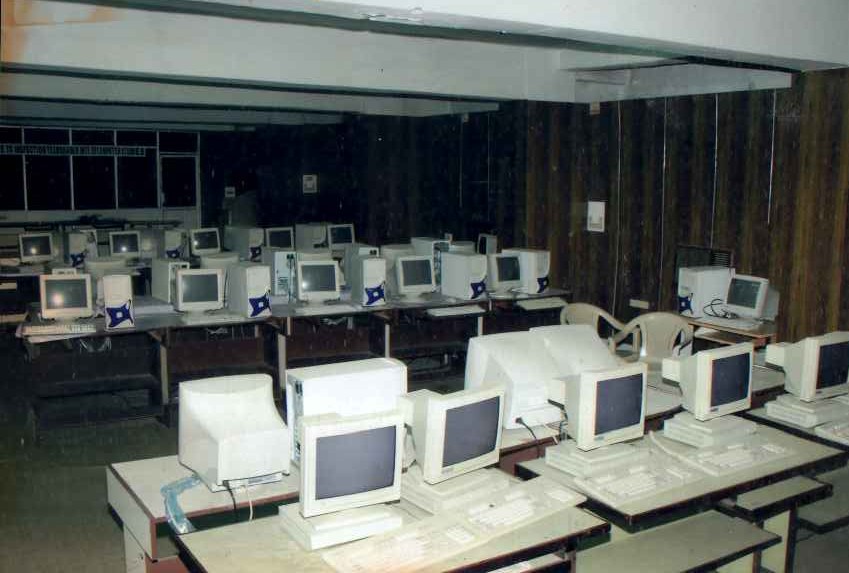 Communication Lab : The college recognizes the fact that good communication is an essential qualification for a successful career in management. We conduct Communication Labs in order to improve the communication skills of our students.

The communication lab is equipped with an LCD and Overhead Projector, Colour T.V. and V.C.R/V.C.D to provide Audio-Visual aids to the students. The college is planning to develop a Video Library on Management.

The professional personality development sessions are conducted by Xperts Management Consultancy and training centre by CEO - Hamed, MBA ( KU-USA).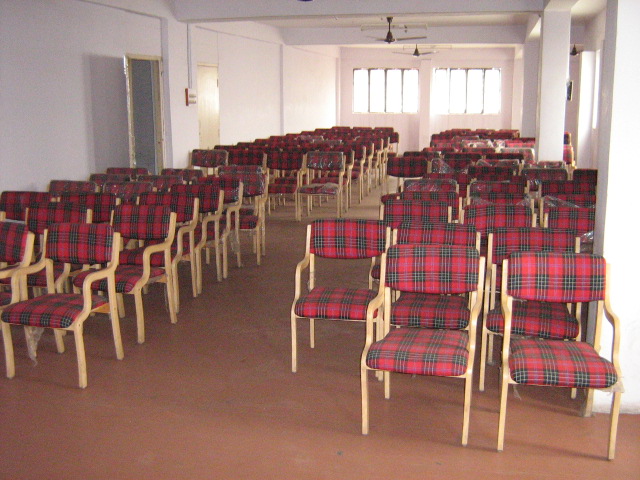 Conference Hall
Campus Recruitment : During the academic year 2003-2004, the college has arranged Campus Interviews, which has benefited the students in attaining employment. Our college is considered as one of the prestigious management schools, affiliated to Osmania University. Our students have the distinction of getting selected for placements in renowned organizations, through the process of Campus Interviews.
Industrial Visit : The college has sponsored the senior students for Industrial Tours to various organizations. Notable among the organizations visited by our students are:
Mahindra & Mahindra Ltd. - Zaheerabad.
Vizag Steel Plant Ltd. - Vishakhapatnam
Coromandal Fertilizers Ltd. - Vishakhapatnam
Bharat Heavy Plates and Vessels Ltd. - Vishakhapatnam
These industrial visits have encouraged our students and helped them in understanding the technicalities of various jobs.
Achievements of our students : We are proud to have a brilliant students in our college, who have brought laurels to the Institution. The college encourages the students to participate in various educational and sports competitions conducted by various universities. Our students have duly responded by achieving distinction in various events.